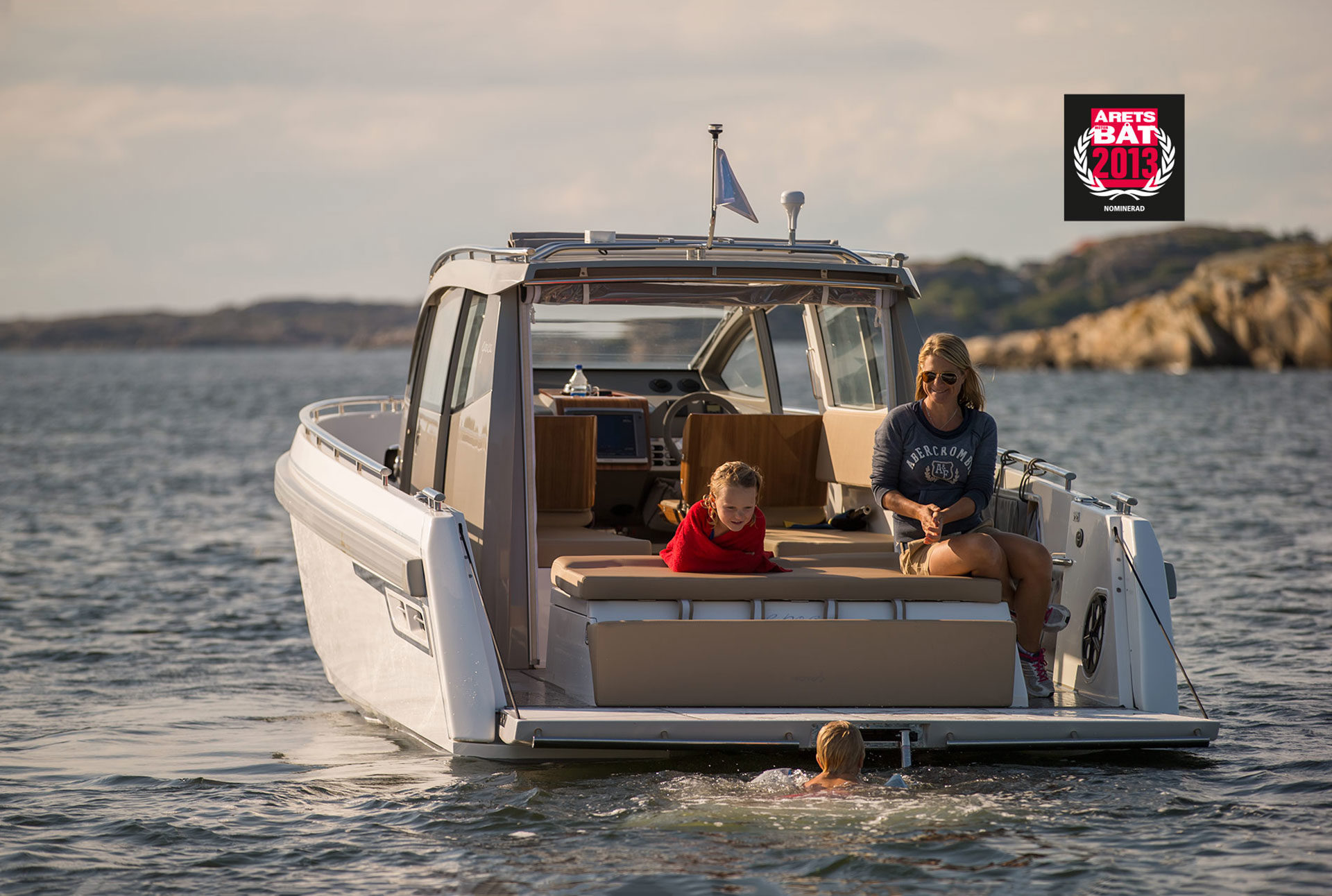 Among all motorboats "Vi Båtägare" Boaters tested in 2013, the editorial board has selected five nominees for the Year motorboat 2013. Winner will be announced on Saturday 1 March at the boat fair "Allt för Sjön" in Stockholm.
Nominated: Epoca Coupé
Epoca Coupe is the closest you get to a car in a boat. Because the bunks have been removed designer Ted Mannerfelt been able to create an innovative helm position with the same comfort as in a car. Although the design stand out, Epocas decor is one of the absolute cleanest styles on the market right now.
from the test "An uncompromising transport boat that is easy to drive and easy to use" Issue 9 2013